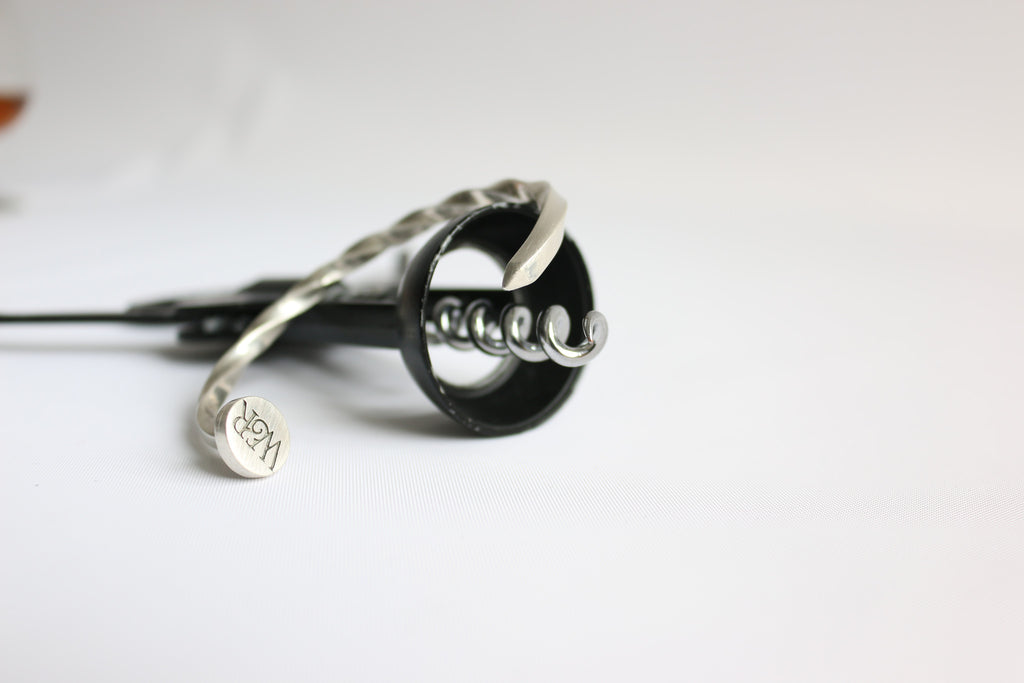 Nailed it.
Posted by : Brennan de Langley /
The inspiration behind the twisted shank nail cuff:
This piece was designed with all you tough guys in mind - The one's with iron like jaws and lunch boxes for hands. It is also a reminder not to overindulge to the point of getting hammered (yes, that was a pun), we wouldn't want you getting into any kerfuffles. Whichever story you choose to tell is entirely up to you. This piece is appropriate for all your social outings. 
We'd probably be lying if we told you this bracelet wasn't conceptualized while under the influence, but the fact remains: its design is breathtaking. As per usual, it is handcrafted with love in Toronto by our master silversmiths.